Phosphorus pig iron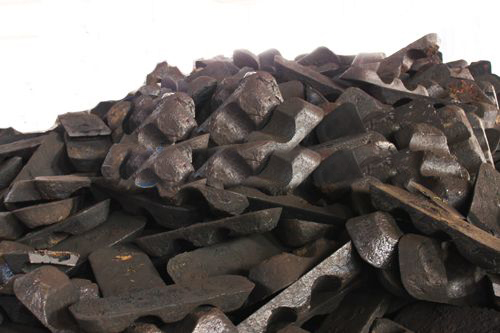 1. Introduction of the application
The function of phosphorous pig iron in the anode assembly process is: to connect the new anode carbon block and the guide bar group; the connecting part is between the iron claw of the guide bar group and carbon block bowl gap; the molten phosphorus pig iron water in the container is instilled in to the gap and combine the two after cooling; the combination will be used in electrolytic process.
2. Function
The casting process of phosphorous pig iron is the most critical procedure in the anode assembly process, which is directly related to the quality of anode assembly thus influence the key indicators of electrolyzer current efficiency change and the stability of iron-carbon pressure reduction; therefore, the composition, formula and application method of phosphorous pig iron is one of the most critical technical aspects to ensure the quality of anode assembly.
3. Technical features
(1) It has sound bond strength of iron claws and carbon to ensure the anode shedding during the electrolysis process. (2) It has sound electrical conductivity to ensure the uniform distribution among the claws. (3) In the assembly of anode after use in the ferrophosphorus hoop pressing process, the ferrophosphorus hoop must be a little crisp. (4) The thermal expansion coefficient and cold contraction coefficient of phosphorus pig iron before and after the casting should be small, so as to avoid forming gap between it and the iron claw and carbon bowl.
4. Assembly, operation, change, characteristics:
The technical standards before the melting of phosphorus pig iron (chemical composition):
| | | | | | |
| --- | --- | --- | --- | --- | --- |
| Composition | | | | | |
| | | | | | |
The technical standards before the first melting of phosphorus pig iron (chemical composition):
| | | | | | |
| --- | --- | --- | --- | --- | --- |
| Composition | | | | | |
| | | | | | |
The technical standards before the second melting of phosphorus pig iron (chemical composition):