Culture
Huijin believes that corporate culture is the soul of corporate longevity, the driver of corporate development, the body of a united team and the integral resultant force to attract talents.
Having an experience of more than twenty years, Huijin formed a unique charming, pragmatic and forward-looking corporate culture on the way to serve customers, benefit the staff and contribute to society. We call this corporate culture "Huijin philosophy".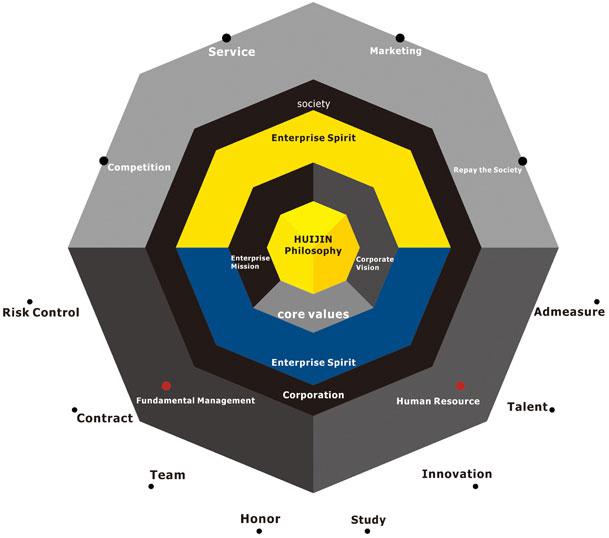 Our vision
Taking Huijin to the leading position in the area of ferro phosphorus , pyrite and other related industries.
Our mission
Providing satisfaction for customers; Creating wealth for enterprise; Winning happiness for families; Sharing responsibility for the society.
Management ideas
Grateful to everything, be modest, learning for innovation, innovating for change, changing for permanence, winning on profession.