Ferrosilicon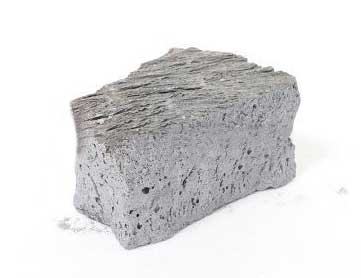 Ferrosilicon is made from coke, steel scrap and quartz (or silica) through melting in electric furnace. Silicon and oxygen is easy to synthesize into SiO2. Therefore, ferrosilicon is usually used as deoxidation agent in steel smelting. A great deal of heat will be released when generating SiO2, which can enhance the molten steel temperature thus reduce the energy consumption at the same time of deoxidation. As the adding agent of gold element, ferrosilicon is widely used in low-alloy structural steel, alloy structural steel, spring steel, bearing steel, heat-resistant steel and electrical silicon steel, which is commonly used to produce monocrystalline silicon or for the preparation of non-ferrous alloys.
Uses
Ferrosilicon is widely applied in steel industry, foundry industry and other industrial productions.
Ferrosilicon is an indispensable deoxidizer in steel-making industry, which is used for deoxidation agent precipitation and deoxidation proliferation, and used as alloying agent. Add a certain amount of silicon in steel can significantly enhance the steel strength, hardness and flexibility, improve the high steel permeability and reduce the hysteresis loss of transformer steel. The silicon content in common steel is 0.15%~0.35%, 0.40%~1.75% in structure steel, 0.30%~1.80% in tool steel, 0.40%~2.80% in spring steel, 3.40%~4.00% in stainless and acid-containing steel, 1.00%~3.00% in heat-resistant steel and 2%~3% or higher in silicon steel.
High-silicon ferrosilicon or silicon alloys are used as reductant for the production of low-carbon ferroalloy in ferroalloy industry. Ferrosilicon can be used as inoculant of ductile iron, and can prevent the formation of carbides thus promote the precipitation of graphite and ball as well as improve the performance of cast iron.
In addition, ferrosilicon powder can be used in the mineral industry as the suspended phase and the coating for welding rod in the electrode manufacturing; high-silicon ferrosilicon can be used in the preparation of pure semiconductor silicon in electric industry, and can be used in the manufacture of silicone in the chemical industry, etc.
Plate

chemical composition (%)

Si

Mn

Cr

C

P

S

≤

Fesi75A

74.0-80.0

0.4

0.3

0.1

0.035

0.02

Fesi75B

74.0-80.0

0.4

0.3

0.1

0.04

0.02

Fesi75C

72.0-80.0

0.5

0.5

0.2

0.04

0.02

Fesi65

65.0-72.0

0.6

0.5

--

0.04

0.02